Sponsors
The Fernie Academy recognizes and appreciates the invaluable contribution of our esteemed sponsors and the pivotal role they play in our mission to provide exceptional education. Their generosity and commitment enable us to enhance programs and create a nurturing environment for our students.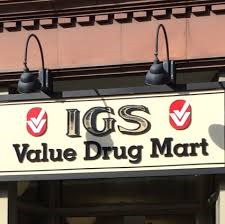 IGS Value Drug Mart
IGS Value Drug Mart has been an indispensable supporter of The Fernie Academy since its inception, generously providing school supplies and serving as proud community members. Their unwavering dedication has significantly contributed to our students' educational journey, for which we are grateful.

Park Place Lodge
Park Place Lodge in Fernie has been a steadfast sponsor of The Fernie Academy, providing invaluable support since its inception. As proud community members, their ongoing partnership has made a significant impact, allowing us to create enriching educational experiences for our students. We extend our sincerest appreciation for their continued commitment and contribution.

Vogue Theatre
Vogue Theatre Fernie has been a cherished sponsor of The Fernie Academy, playing a crucial role in supporting our endeavors. Their unwavering dedication to our school and the community has made a meaningful impact, enriching the educational and cultural experiences of our students.
To become a sponsor and/or participate in our Shop Local Program please contact office@thefernieacademy.ca.